Car Repair & Maintenance in Troy
Open Today!

Service:

7am-5pm


Call us at: 518-375-1793
---
Open Today!

Service:

7am-5pm

| Call us at: 518-375-1793
Does your owner's manual say it's time for regularly scheduled car repair and maintenance for your new or used vehicle? We're ready to keep your vehicle in top shape with our auto service in Troy.
Schedule your appointment online with us today for whatever car repair you need! In the meantime, read how our car repair shop keeps your car, truck, or SUV in like-new condition.
Oil Change in Troy
it's been 6,000 to 7,500 miles since your last oil change in Troy, it's time to bring your vehicle in. Oil changes are probably the most essential regular car maintenance you need. The certified technicians at our auto repair shop will replace your Schenectady vehicle's old oil with the best type of oil for your make and model. We highly recommend full synthetic oil for your next oil change to make sure your vehicle's moving parts get the protection they need.
Tire Service in Troy
Does your vehicle need new tires? How about a tire rotation? Whether you need a tire pressure check or wondering how much longer your tires should last, our car repair shop can take care of you. The tires on your vehicle are vitally vital to safety and handling, so you need to keep them in top shape to keep everyone secure and get improved gas mileage.
Brake Service Near Schenectady
Next to tires, the brakes on your vehicle are essential for the safety of your family and other motorists. If you hear any noises coming from the brakes, bring your vehicle in for auto service ASAP. If necessary, our certified technicians will recommend quality new brakes that we can install right within our dealership. Give us a few hours — your brakes will work like new after this vital car maintenance.
Battery Service Near Rotterdam
Having a fully charged and healthy battery is essential to starting your vehicle. This is especially true during chilly NY winters and hot summers. Those frigid winter nights can play havoc with your battery. So, your car repair and maintenance visit near Schenectady should always include a battery inspection. Bring your car, truck, or SUV into our auto repair shop to help you with all your battery needs!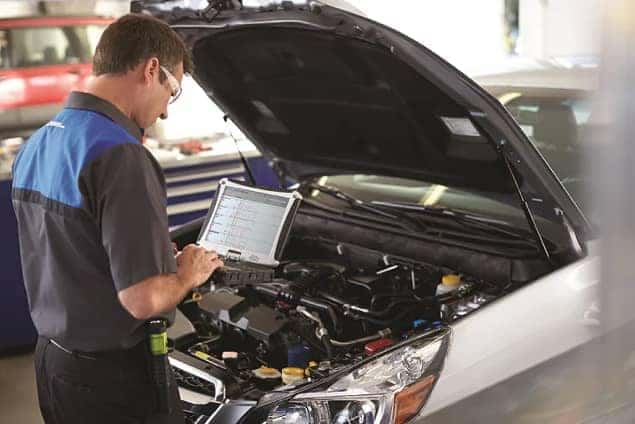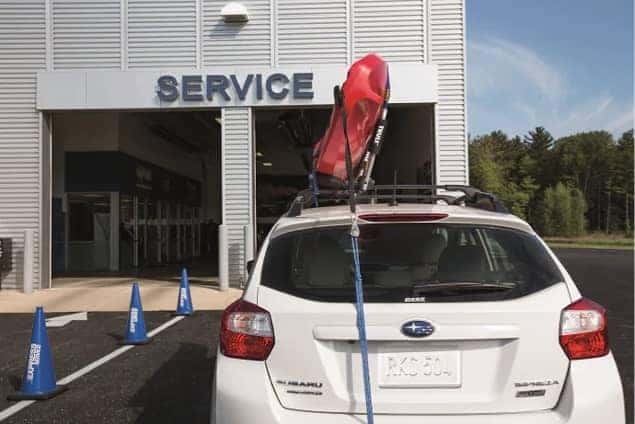 Schedule Car Maintenance in Troy Today!
Subaru of Troy offers outstanding car repair and maintenance for all vehicles near Albany. We can help you save money on a wide range of repairs thanks to our coupons and specials for auto service in Troy. Contact us or call 518-375-1793 with any questions.
We're happy to help you keep your vehicle in top shape in any way we can! We look forward to seeing you.
Dealership Info
Mon - Thu

8:30 AM - 7:00 PM




Fri

9:00 AM - 6:00 PM




Sat

9:00 AM - 5:00 PM




Sun

Closed
Mon - Fri

7:00 AM - 5:00 PM




Sat

8:00 AM - 5:00 PM




Sun

Closed
Mon - Fri

7:00 AM - 5:00 PM




Sat

8:00 AM - 5:00 PM




Sun

Closed